At the end of the garden, Emma's studio is small, but offers enough space to produce all her ceramic work.
Most of Emm'a work is hand thrown using a fine stoneware clay and then assembled, manipulated or finished to take into account the tactility and function of the piece.
The sketchbook, where the ideas begin to take shape.
A handle from a jug about to be attached.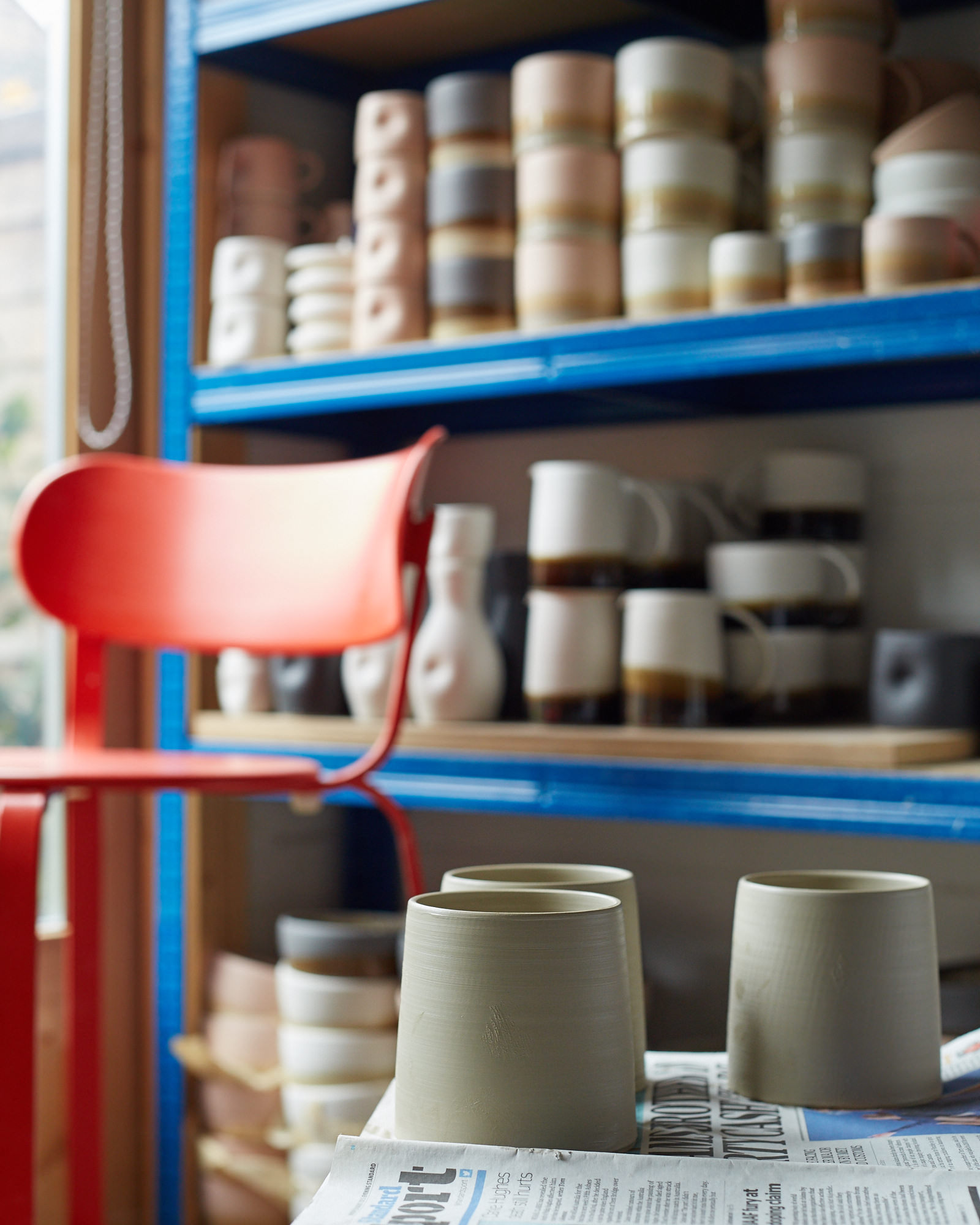 A range of colourful glazes on Emma's cups.
With the 'Everyday' range each piece is dented while the clay is still soft giving a sensual aesthetic and a form that is ergonomic to use.
A cup from Emm'a Rainbow range at the 'leather-hard' stage. These are hand thrown in Emma's studio using a fine stoneware clay. Once biscuit fired the pieces are twice dipped using a satin matt and glossy glaze.